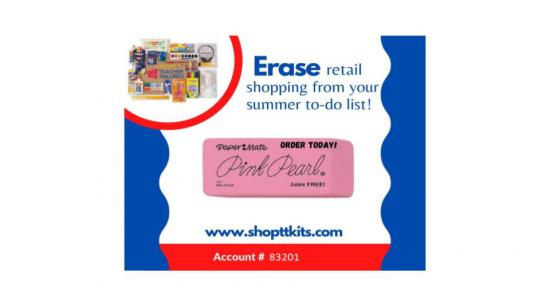 We hope that posting these lists give you plenty of time to prepare for next school year.
Click here for our School Supply list. The lists are organized by grade level. Please remember to scroll to page 4 to see the supplies needed for elective classes.
If you'd prefer to save time shopping, you can purchase a supply kit! Visit www.shopttkits.com use account # 83201 
Webber gets a portion of the sales and you get a deal!
You will still need to purchase any elective supplies, but the kits are a time saver for sure!