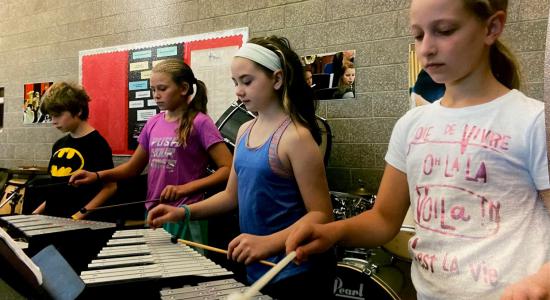 Dear Band Families,
PSD Summer Music Program Registration is now open! This year the program runs from July 17 through August 4.
Please visit the website at https://sites.google.com/a/psdschools.org/psd-summer-music/
While the program is by donation only this year (meaning no fees are required, it's free to any who would like to participate) donations are surely appreciated. The link is https://psdschools.schoolpay.com/link/SummerMusic2023
Here is a ParentVue help doc for registration.  
Also attached are the registration forms for:
Beginners (mostly incoming 6th graders, with a few exceptions of those current middle schoolers who are starting on a new instrument this summer) 
Intermediate (incoming 7th and 8th grade students)
Advanced (incoming 9th through 12th grade students)
This is a wonderful opportunity to reconnect with old friends, make new friends, get your musical self back in the swing of things in time for school to start, and learn some great new music!
Classes will be held at Webber again this year, so feel free to sign up and play on!
Warmly,
Mrs. Webster-Wheeler
Webber Bands