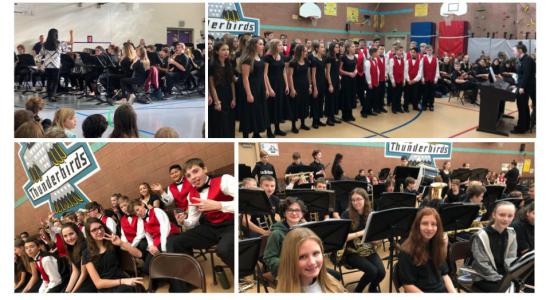 On Tuesday, January 10, the Webber 8th Grade Symphonic Band, 7th and 8th Grade Orchestras, and 7th and 8th Grade Velocity Choir will be performing for the 5th grade students at Johnson, Lopez, McGraw, and Beattie to welcome them to Webber and invite them to consider music as a part of their education.
This is an important part of the PSD District Ends, Foundations for Success and Connections – for Webber Music students to mentor, inspire, and welcome the 5th graders to middle school and all it has to offer!
It's been since our current 8th graders were 5th graders themselves that we last were able to make our Annual Elementary Music Tour happen. We are looking forward to the outreach.