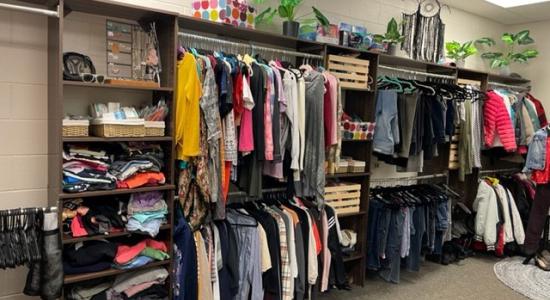 This boutique inspired closet has many resources for our students. We offer clothing, shoes, toiletries, undergarments, food, etc. This resource is provided to our students with support from our families, PTO along with some awesome Webber staff members and students.
(who help keep this room looking amazing and ensure that all our clothing is clean and in great condition!)
If you ever want to refer a student, feel free to stop by the front office or complete this linked form. We will then work with the student to schedule a time to go "shopping."
BTSN, is the first night that the Panther Clawset will be open to all families! We would love you to stop by!