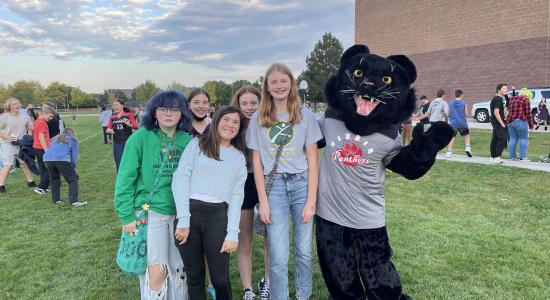 Welcome CLASS of 2030 to the Webber Community!
If you were unable to attend the Open House on 11/10 -or- you would like to learn more you may schedule a tour and meet an administrator.
Tours happen every Friday at 9 a.m. during December. Please contact Susan Salz (Webber Office Manager) at 970-488-7800 to schedule your tour.
Are you making decisions about which middle school you'd like your 5th grade student to attend next year? If so, shadowing a current Webber 6th grader may help in your choice. Our shadow experience is a 1:1 model. The day begins at 8:00 a.m. and ends at 12:15 p.m. (after 6th grade lunch.) This gives your student time to return to their elementary school for the rest of the day. During their shadow experience, your student will sit in on core subject classes and participate in the day's learning. We recommend that your student bring a book or homework to do in case there is quiet time during classes. Please have your student bring a cold lunch.

Student Shadowing is available from November 28 through December 14.
*If Webber is your neighborhood school, our counselors will visit feeder schools in late January with registration information. The feeder elementary will bring 5th graders to tour Webber in the Spring.
Please fill out the linked form HERE
Once you have completed this form, someone from Webber will be in touch via phone/email with confirmation date and details. If you have any questions, please contact our Registrar, Amy Woodard, directly at 970-488-7812.