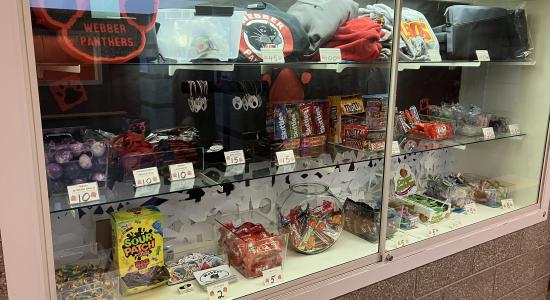 Have you heard?!
Our school store is officially open Wednesdays 2:10-2:55 pm during 7th period and 10 minutes after school ends.
Many students have a class and cannot leave during 7th so we are open for everyone after school.
We encourage students to "window shop" so that they can make quick decisions during our limited hours.
Students have been earning Panther Bucks for doing good and exemplifying the 6 Ps 🐾❤️🖤 #TheWebberWay
Check out our store and more information here: