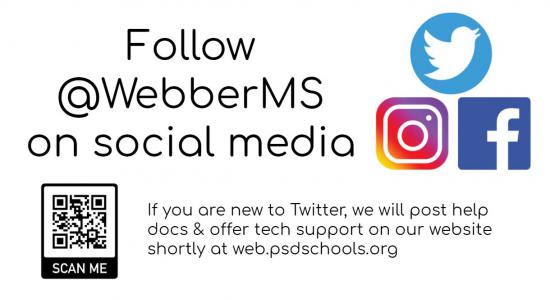 Please consider following @WebberMS on Facebook, Instagram and Twitter. Each platform provides content that looks a little different, so choose your favorite. 
If you are not interested in adding an app to your phone, you can also find our Facebook feed on the main page of this website. You can find our Instagram feed on the Student page of this website.
And finally, if you are unfamiliar, Twitter is a great way to stay informed and get alerts sent to your phone! Check out the help doc and links to Twitter help to set up notifications. 
#theWebberWay