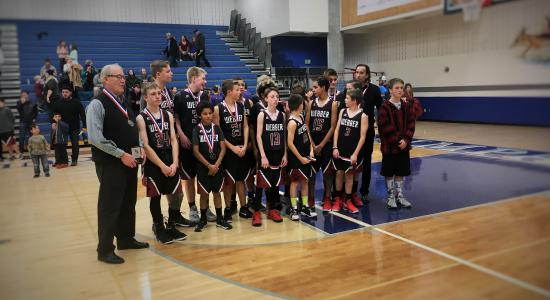 Boys Basketball Camp will run from 3pm-5pm T, W, Th (10/19-21)
Tryouts begin Monday October 25th, they will go for 3 days.
Players need:
1. online form completed
2. Sports physical turned into the Front Office
3. fee paid
Registration Process
All middle school students participating in PSD Athletics must complete the registration at https://www.psdathletics.org/msreg. To do this please scroll to the bottom of the page and create an account with Sports Engine. Keep in mind that online registration still requires families to submit a hard copy of the physical form, complete with a doctor signature. The physical is valid for 365 days and expires one year from the original date of completion. Athletic registration also includes a fee of $120.00 for PSD students and $130 for non-PSD students. Payments can be made via https://psdschools.schoolpay.com./ or with a check payable to Webber Middle School. The registration process and payment must be completed prior to the first official practice/tryout. Fees may be waived for students who are eligible for free or reduced-price meals. The online registration, fees and current physical required for a student to participate in tryouts. If a student does not make the team, the fees are refundable.
If you have any questions, don't hesitate to reach out.
Jamie Ball
Assistant Principal/Athletic Director
Webber Middle School
970-488-7807