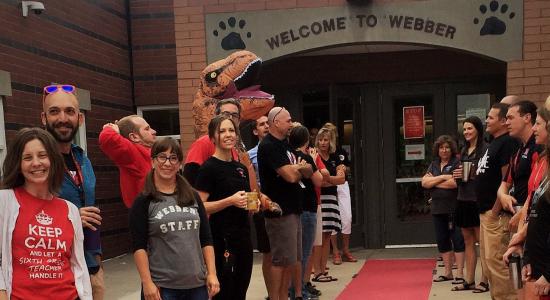 Check-In & Picture Day
Thursday, August 12, 2021

Hello Webber students and families!

Welcome to the 2021-22 school year. Please come during the following times listed below and take your school picture, pick up your schedule and locker information, drop school supplies off to your locker, bring in medications (if applicable), and take care of any other school business that needs attended to before school begins.
8:00am – 9:00am NEW to Webber 7th/8th grade (orientation & check-in)
9:00am – 12pm 6th grade check-in
1:00pm – 3:00pm 7th & 8th grade check-in
Start of school information:

Friday, August 13 - 6th grade transition day (if you applied for transportation, buses will be running)
Monday, August 16 - School is in session, all students
School hours/times:

Begin Time 8:05am
End Time 2:55pm
You can check out what we love about Webber in our video HERE